If you want to develop a successful business, you need to be able to predict the future. Well, somehow.
At the very least, you need to be able to 'estimate' the future. No need to get out the crystal ball and the tarot, take off that purple turban and read on instead.
The tools you need to predict the future are all readily available. We're referring to commercial forecasting, which is practiced by thousands of companies around the world every day.
Business planning, what does this mean?
Perhaps the term "forecast" first makes you think of meteorology. Commercial forecasting is the meteorology of your business. While a meteorological station uses data to determine future conditions, commercial forecasting uses historical data to make accurate estimations about the direction of future trends.
Companies do not reinvent the wheel daily. Consciously or not, every decision taken, every budget allocated and every customer sought is based on a reason, an experience. Ideally, the emotional aspect does not come into the equation, only the objective data that allows an insightful decision.
Of course, forecasts may not always be accurate, but this is the best chance of not being wrong. And against your competitors, it can make all the difference!
Why make forecasts?
To be successful, you need to stay one step ahead of your sector, to be able to anticipate every action. This is the only way to stay ahead of your competitors.
3 reasons that will definitely convince you:
1. This helps you to plan for the future
Most likely you don't consider your business a hobby. And there is a pretty high probability that you have invested your money and energy in it. It is a long-term project. And forecasting helps you plan for the future in the short and long term. Furious offers you decision dashboards that anticipate flows, risks and trends.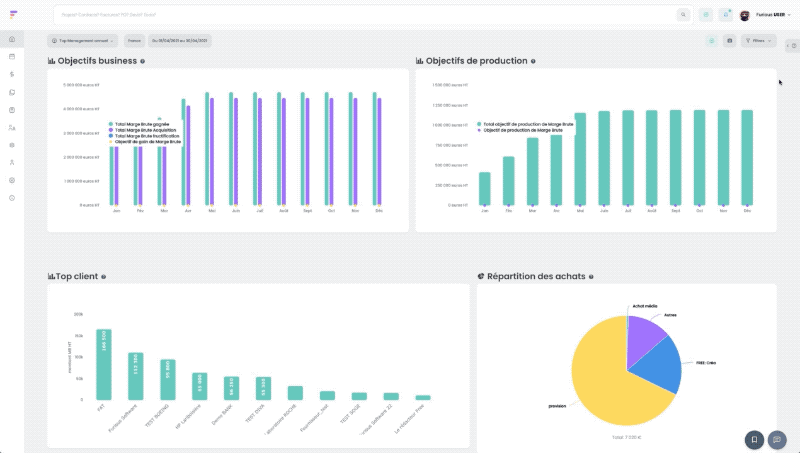 Depending on the size and age of your enterprise, you have several provisional approaches:
the qualitative approach: your enterprise is still very young, you lack historical data and perspective.
the quantitative approach: when your services or products have been in existence for some time and based on the history of your losses and successes, you are able to identify promising patterns and trends.
Causal modelling is the most advanced approach. It allows you to identify the cause and effect links between different data. Typically, a tool like Furious aggregates data from all your activities: sales, HR, projects, finance, etc. And AI does the rest: analysing and modelling the potential outcomes of your decisions and actions.
2. Helping you to better manage your budget
Managing a business involves being able to manage the overall budget of the business. Since a wet finger is not an option and funds are not unlimited, it is obvious that effective business management starts with having a clear and factual overview of expenses and income.
By identifying profitability and using forecasts, Furious helps you determine the best areas of expenditure: the launch of a new profiles? Recruiting new profiles? Increasing your advertising budget?
You will have all the cards in your hand to decide and act in complete serenity.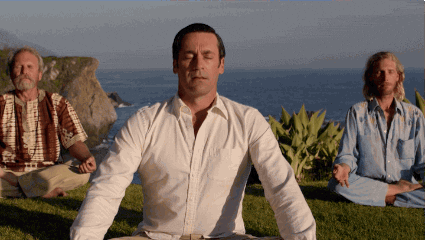 3. Anticipate changes on your market
Every business depends on the fluctuations of its market. Sometimes changes take us completely by surprise (for example, the devastating crash of 2008 or the coronavirus crisis), and on other occasions, it is possible to anticipate them. Forecasting can help you predict the movements of the market as a whole, allowing you to be active rather than reactive.
You can then adjust your business objectives according to expected changes on the market, adjusting your stock or resources if necessary.
Anticipate with Furious
As a business owner, your ability to anticipate is essential to optimise your resources. A powerful and predictive management tool like Furious gives you a distinct competitive advantage to perform better.
With our tools for monitoring sales pipelines, salespeople, prospecting, conversion rates and pre-sales workload, you can sell better and more cost-effectively.
Simply analyse your business performance, your risks and secure your enterprise!
Visualise the performance and profitability of your projects: in a glance, Furious shows you the availability of resources, team schedules, project profitability, individual and departmental productivity, and customer satisfaction.
Our intelligent dashboards give you a clear, real-time overview of your turnover, margins, purchases, projected profitability, etc.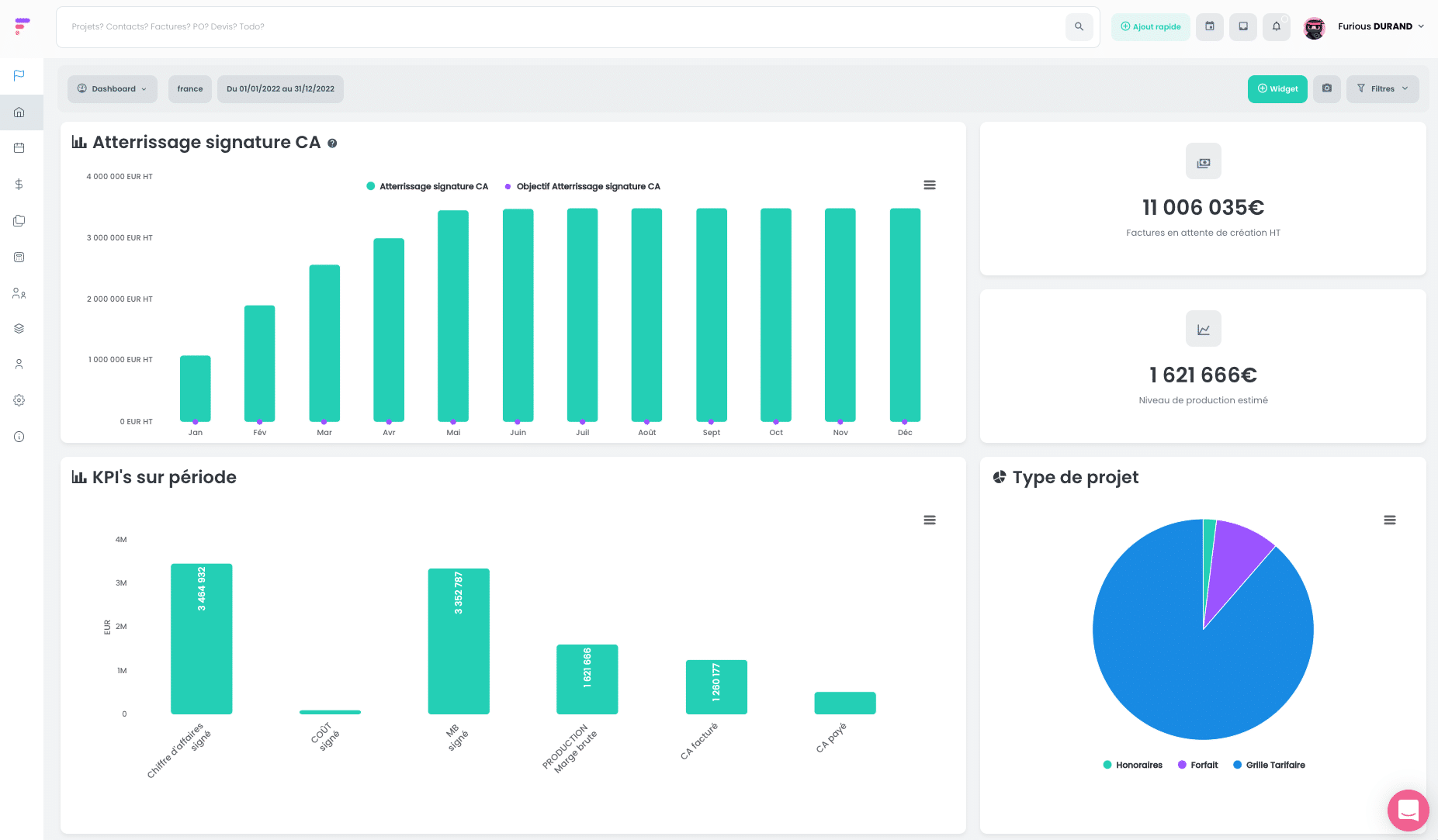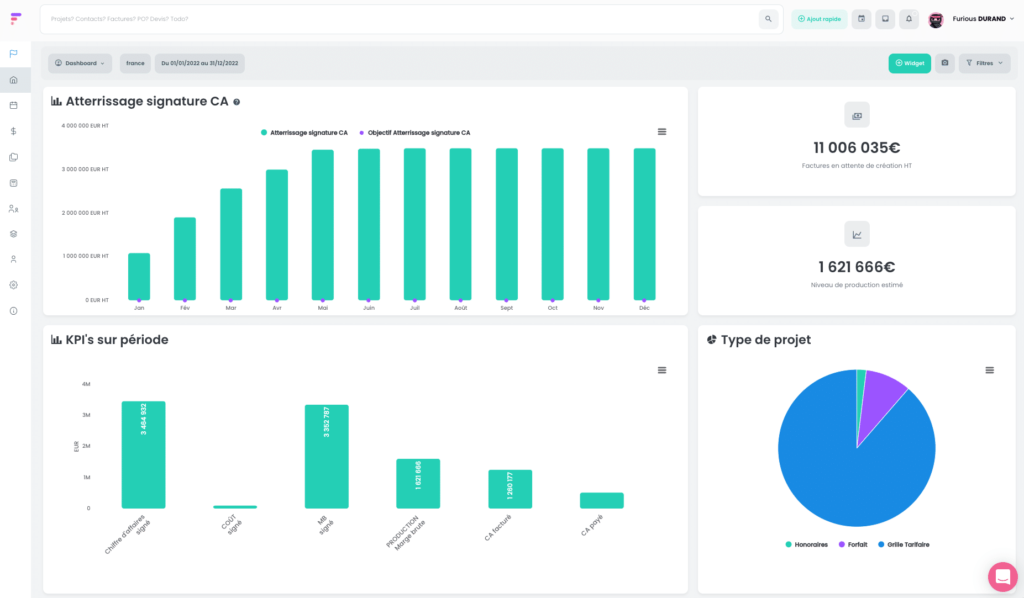 Several dashboards will allow you to visualise the KPI's easily and will help you to define the actions to be taken. Furious sends you reports by e-mail on projects where it detects anomalies.
Our forecasting engine suggests the best production combination to optimise your monthly production performance in real time. And our collaborative and conversational planning tools take 80% of the planning burden off your shoulders.
Therefore, like our clients, you could gain an average of 7 months visibility on your planning and make forecasts of your secret boot!
Contact us for a demo that does not commit you to anything but can change your life!