Furious automatically detects the invoices to be issued, and interacts autonomously with your teams. It can also automatically create invoices, send them to your customers and follow-up with them when they are due.
Cash Planner anticipates your finance for 12 months, allows bank reconciliation and payment from Furious to service providers.
Quotation & invoice management
Centralise your documents
Treasury
Billing
Accounting & Payroll Tools
Electronic signature
Project Management
Quotation & invoice management
Simplified management of quotations & invoices
Furious integrates tools that simplify the issuance of quotations (with rate cards per client, etc.) and invoices (one-click invoicing, etc.)
An intuitive interface combined with a conversational approach that makes life easier for your back office.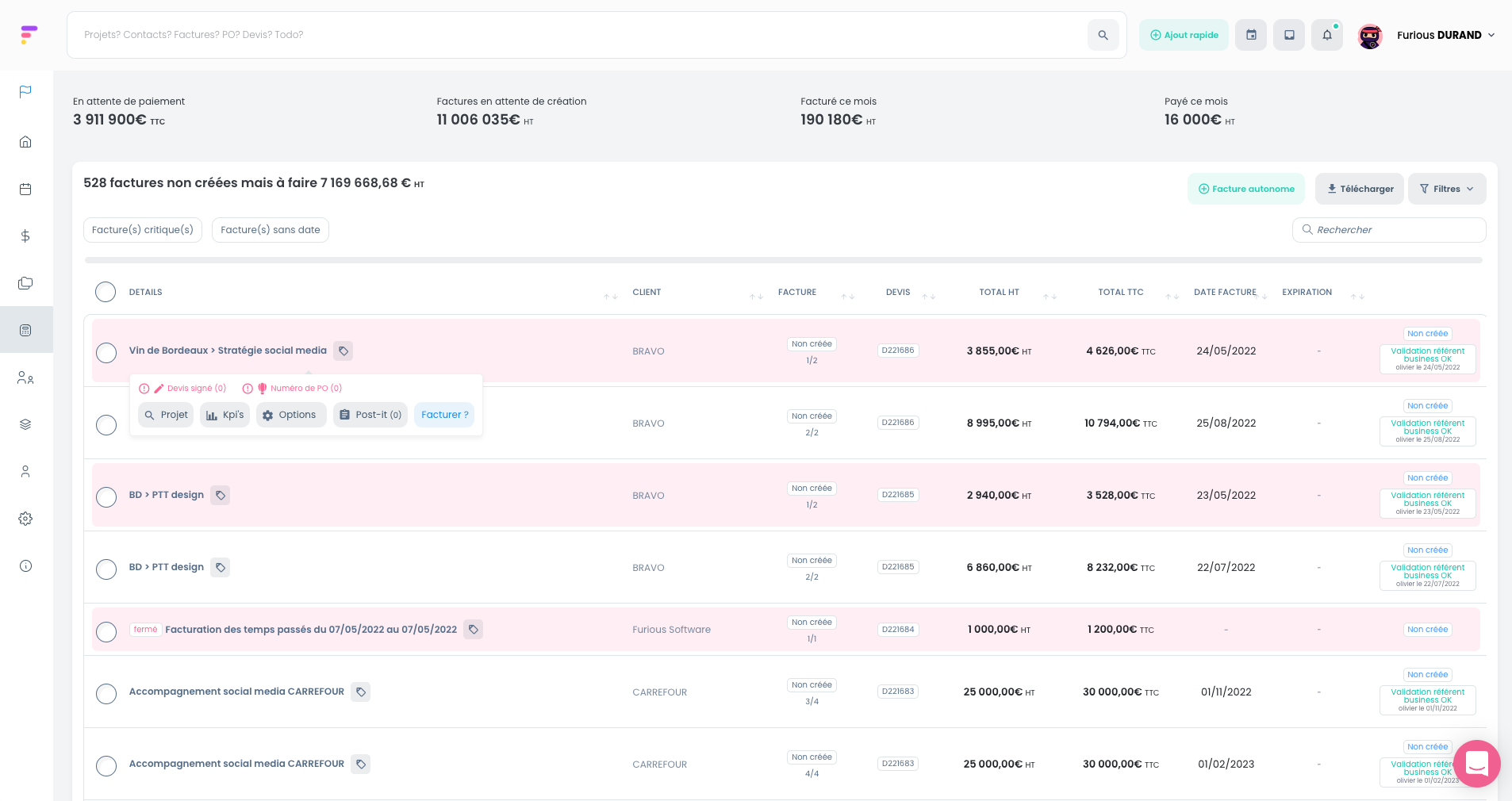 Centralise your documents
Treasury
Billing
Accounting & Payroll Tools
Electronic signature
Project Management
Fast & Furious
connections
Looking for more information or a free demo?
Fill out the form below